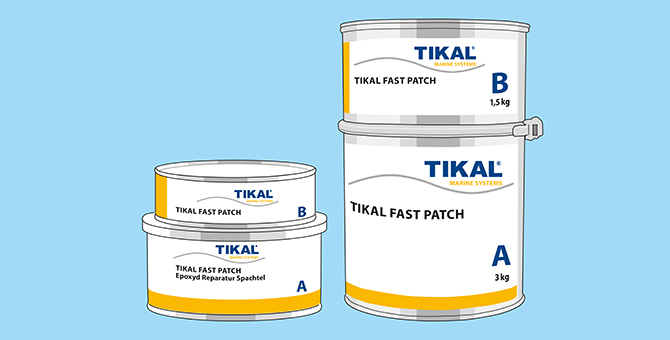 Fast Patch
TIKAL FAST PATCH is a two component, fast curing EP filler for all boat-building materials such as GRP, wood, steel or aluminium above and below water.
TIKAL FAST PATCH is easy to mix and is also suitable for repairing osmosis damage due to its low water absorption.
TIKAL FAST PATCH is excellently suited for fast repairs and small profiling work.
TIKAL FAST PATCH can also be used as a fast repair filler on most boat hulls from a visual perspective because it is light when cured.
Technische Daten
| | |
| --- | --- |
| Storage Shelflife | 12 month |
| Working temperature | +5 °C to +35 °C |
| Pot life: | 20 min |
| Curing time | 3-6 h |
| Sandable after min. | 32 h |