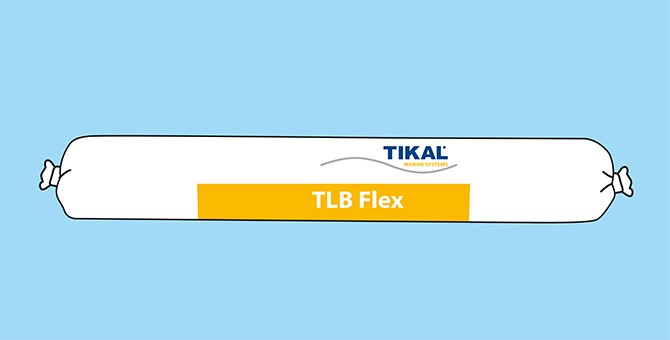 TLB Flex - Teak Leveling & Bonding
TLB Flex is an elastic, one-part area-adhesive based on SMX hybrid polymer. The product is neutral, almost odorless, isocyanate and solvent free.
Tikalflex TLB Flex hardens under the influence of humidity to a permanently flexible mass.
TLB Flex is an area-adhesive for bonding  teak-decks, cork-decks and synthetic-decks (primer needed) on top of typical yacht surfaces. With TLB Flex, the  coverings can be glued to the top of the ship's deck (GRP, aluminum, steel). Gluing works in both directions primerless.
Alexander – Refit with TLB Flex
Al Salamah – Refit with TLB Flex
Technical data
| | |
| --- | --- |
| Chem. Base | MS Hybrid Polymer |
| Application temperature | 10 ° C to 35° C |
| Dense | 1,7 g / ml |
| Durometer Hardness, Shore A | 55 |
| Skintime | 45 min |
| Can be loaded after | 15 h |
| Shelflife when stored at 5°C to 25 °C | 18 Month |
| Temperature resistance after cure | - 30°C to + 90° C |
| Shear Strength | 1,4 N / mm² |
| Ultimate Tensile Strength (max elong) | 2,0 N / mm² |
| Max. strain | 150 % |
| | |